QR code menus are all the rage these days. Both restaurants and their customers have embraced these nifty black-and-white barcodes. Since the onset of the COVID-19 pandemic, half of all full-service restaurant owners in the US have implemented digital menus that are accessible via QR codes. Mainstream media channels reported in August of last year that there had been a startling 750% increase in QR code downloads over the preceding 18 months.
The QR code menu, formerly an integral part of restaurants' COVID-19 safety protocol, is now a standard dining feature. QR code scanning increased by 25% and 15% in 2020 and 2021 respectively. According to Nation's Restaurant News, Insider Intelligence forecasts that QR code scanning is expected to continue to rise year-on-year by 10% in 2022.
What is it about these box-shaped digital patterns that make them so popular? The QR code menu's contactless order and payment capabilities benefited restaurants. It made it possible to reopen their dining rooms after lockdowns and other limitations were relaxed. This contactless function of QR code ordering has also helped restaurants navigate the labor shortage. Thereby, providing them with the possibility of serving customers even with reduced staff. Therefore, in many ways, the QR code menu has been a lifeline for restaurants hit by the consequences of the pandemic.
However, if the purpose of the QR code ordering method was only to get around pandemic-related challenges, its use ought to have decreased by now. But as noticed, it's continuing to gain popularity, showing that there are many long-term advantages that digital restaurant menus have to offer.
Benefits of QR Code Menus
1. Brings in bigger checks
Customers who order via QR code menus spend more. They are far more likely to opt for add-ons and extras when they order digitally. They have also professed feeling more at ease when browsing the menu and less pressured to make snap decisions. This comfort helps boost the value of the check. As QSRweb.com points out, restaurants that use QR code menus have seen a surge of as much as 22% in their Average Order Value.
2. Save money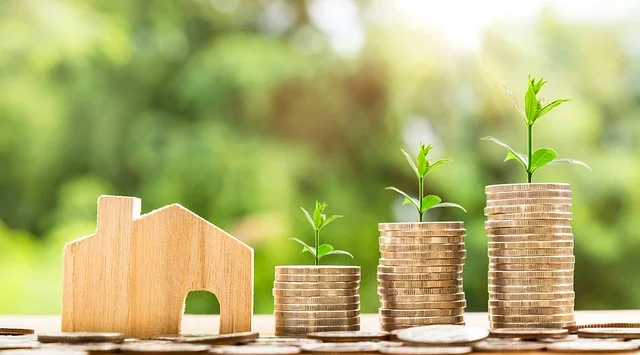 Printing hard-copy menus is costly. A new set must be produced every time a menu is revised thereby increasing the expense. Paper menus are incredibly expensive since even the smallest changes to the menu necessitate a complete rewrite. The only printing that needs to be done with QR code menus is of the QR code itself. No matter how many changes are made, the latest version of the menu is accessible via the same QR code. No additional printing is required, and restaurants do not have to spend anything extra.
3. Can be updated on-the-go
All tweaks made to a digital restaurant menu go live instantly. This means that specials and deals can be included with a few simple clicks. Out-of-stock items can be removed immediately and spur-of-the-moment promotions can be publicized then and there. When updates are done via the digital menu creator, the latest version of the menu is accessible to customers immediately.
4. Facilitate faster turnaround
It might not seem like customers have to wait long for a staff member to collect their order, bring their check, and then give them their card or change back. However, these minutes add up when taken as a whole. With the QR code ordering system, customers do not have to wait for a staff member to come to them. They can order as soon as they sit or perhaps even before they get to their table. Additionally, customers can pay whenever they choose, shortening the time spent dining. As a result, a fresh group of customers can occupy that table sooner, increasing the restaurant's revenue.
5. Reduce human error
While everyone makes mistakes, any restaurant worth its condiments will do its utmost to minimize errors. In this regard, the QR code menu is a godsend. Because customers enter their preferences directly, there is no chance of miscommunication between waiter and diner. The review function allows customers to check and alter their selections ensuring that when the kitchen receives an order it is exactly what the customer wanted. No wastage. No refunds.
6. Provide valuable customer data
In the pre-digital age, a restaurant's success was primarily based on the quality of its food and service. With online ordering, another aspect has come into play: data. Customer data is pivotal for business as it helps restaurateurs understand the ground reality of their establishment. For example, what sells and when, popular food pairings, special requests customers regularly make, and many other vital details. These insights help restaurateurs make the correct decisions that will keep them thriving.
The great thing about QR code menus is that both customers and restaurants benefit from them. Therefore, it is understandable why more and more restaurants are implementing them, and that more and more customers are opting to use them.