What is a Business Plan?
A business plan is a short document that describes the how and why of starting a new business. New businesses must create official written documents outlining their long-term goals and the strategies they will use to achieve those goals.
One of the most important steps in opening and successfully operating a restaurant is to write a restaurant business plan. A business plan outlines your objectives, tactics, and financial projections and acts as a road map for your restaurant. Businesses who adopt business plans from the beginning have a 7% higher likelihood of experiencing rapid growth than those who don't. Without a thorough business plan for your restaurant, you're just aiming randomly and it's improbable that you could get an investor to support your ambition of opening a restaurant.
Essential steps to drafting a thorough restaurant Business Plan
1. Executive Summary
A restaurant business plan should always start off with an executive summary. The executive summary is a brief overview of your restaurant business plan. It should include the restaurant's concept, mission, target market, location, and financial projections. Its primary goal is to entice the reader—often an investor—to continue reading your restaurant business plan.
2. Company Description
This section should provide an overview of your restaurant's legal structure, ownership, management team, and location. It should also include a brief history of your restaurant and its achievements. This part of the restaurant business plan is where you thoroughly introduce the company. Provide the name of the new restaurant you are launching here along with its address, phone number, and other pertinent details. Provide the owner's information as well as a brief account of their background. This is where you can express your creativity, showing how passionate you are about your work.
3. Market Analysis
A thorough evaluation of your company's target market and the competitive environment within a particular industry is called a market analysis. This section should analyze the local restaurant industry and your target market. This should include information on the size of the market, demographics, competition, and trends.
Must Read: How To Build Your Restaurant Brand
4. Menu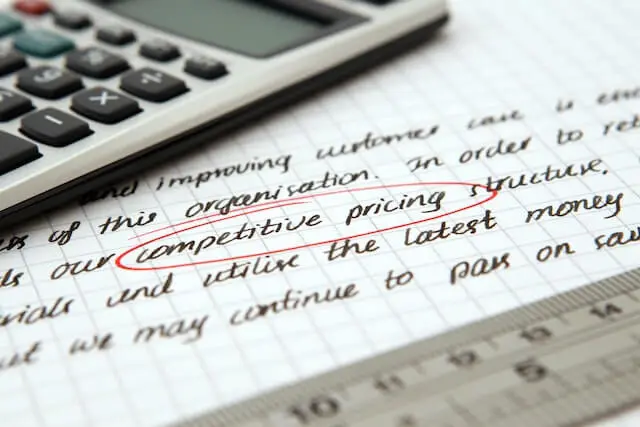 You cannot forget about your restaurant menu now, can you? Without it, your restaurant has nothing to serve. The centerpiece of your restaurant is the menu. You should outline your menu's special offerings in this area. In addition, details on menu prices, food sourcing, and seasonality ought to be included.
5. Marketing Plan
This section should outline your marketing strategy. This includes advertising, public relations, social media, and promotions. You should also include your target audience and customer acquisition strategy. How you want to promote your restaurant both before and after opening should be covered in detail in the marketing and publicity section.
6. Operational Plan
An operational plan is a document that specifies an organization's main aims and objectives together with a strategy for achieving them. The daily operations of your restaurant should be described in this section. Information on staffing, inventory control, vendor relations, and hardware requirements has to be included.
7. Financial Plan
The most vital part of your restaurant business plan is the financial section. Financial predictions such as income statements, cash flow statements, and balance sheets should be included in this part. An examination of the beginning expenses, finance options, and profit margins should also be included.
8. Appendices
Any additional information pertaining to your restaurant business plan should be included in this area. This could comprise information from market research, a geographic study, legal documents, and the resumes of the team's key players. To sum it all up, writing a detailed restaurant business plan necessitates having a solid grasp of the sector, the target market, and the financial forecasts. You can get money, draw in investors, and direct the expansion and profitability of your restaurant with the aid of a well-written plan.
Must Read: Five Pricing Strategies For Lucrative Menu